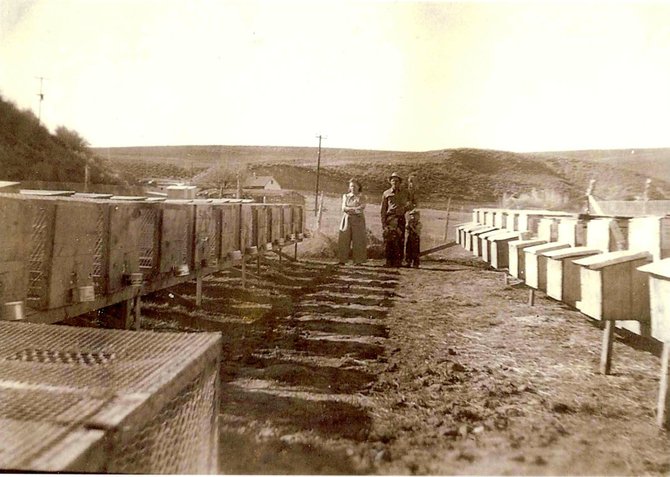 The Rippy family managed a mink farm in the early 1940s. It's the last documented mink farm before the Western Knolls mink farm that started in 2009, according to the Museum of Northwest Colorado.
Stories this photo appears in:

A mink farm that's been under pressure in the past week was denied a conditional use permit by Moffat County commissioners at their Tuesday meeting. The farmers pursued the permit even after their farm was raided by an unidentified individual or group. The Moffat County Sheriff's Department and Federal Bureau of Investigation are investigating the incident. All of the farmers' mink were set free in the raid, and although many were recaptured, all are useless as breeding stock. They can only be sold for their pelts. That decreases the price of the mink from more than $250,000 to about $10,000, the farmers said. In an anonymous e-mail, the Earth Liberation Front alleged it perpetrated the act and praised the individual or individuals who carried it out.