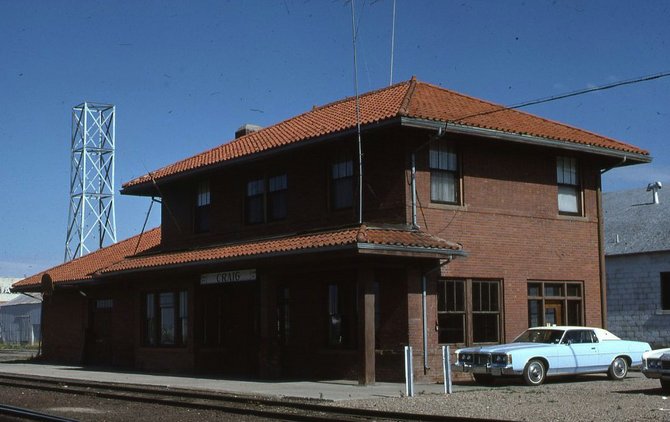 The Craig Depot, the entry point to town for many years, still was serving as a freight office in 1975, when this photo was taken.
Stories this photo appears in:

The whistle of the first passenger train echoed across Craig's little river valley on the snowy morning of Friday, Nov. 21, 1913. Excitement must have been contagious as the entire population spilled out of doors to meet that first train. A multitude of events were planned for the celebration and school was cancelled that day, and not just in Craig. Hayden also closed its school doors so that the teachers and children could ride the first train to their neighboring community.