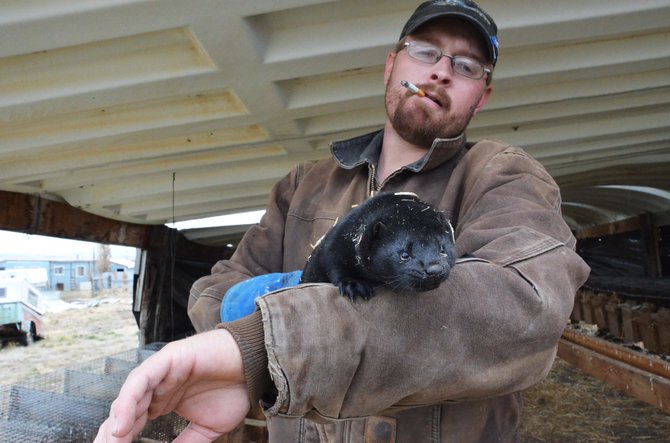 John Ages, who helps Monty Ages and Doyle Checketts run their mink farm, holds up a female mink that was caught after being released purposefully by an unknown individual or group.
Stories this photo appears in:

A controversial mink farm in Moffat County may be out of business because an unidentified person or group released the animals from their cages Thursday. The Moffat County Sheriff's Department currently is investigating the issue, so it couldn't release many details, but it was certain that this was an intentional act, Cpl. Alec Brown said. "We know that some mink were purposefully released," Brown said.