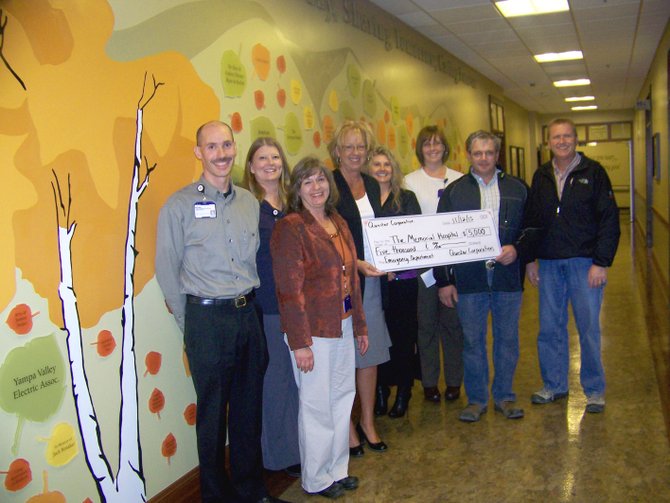 Todd Rose and Albert Bertagnolli, from right, of Questar Corporation, present a check for $5,000 to the members of The Memorial Hospital Foundation. The donation will be used to purchase software for the emergency department. Also pictured, from left, are Bryan Chalmers, Kristine Cooper, Eva Peroulis, Sue Lyster, Vicki Gallegos and Kim White.
Stories this photo appears in:

The Memorial Hospital Foundation Board of Directors recently received $5,000 in funding from energy company Questar Corporation.