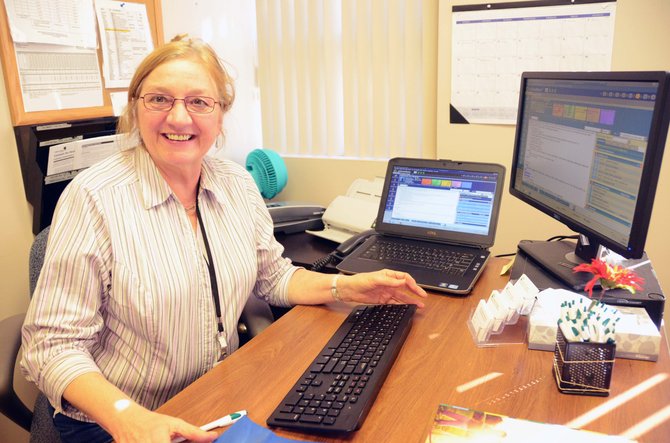 Gisela Garrison, director of the VNA health center, in the VNA Medicaid office.
Stories this photo appears in:

Healthcare in America is changing. Healthcare.gov, the Affordable Care Act website, launched Oct. 1 and has received criticism for not being user-friendly and packed with glitches. Regardless of the deficiencies of the website and the law, it has changed the insurance market and what existing government healthcare programs can provide to whom. Because of the Affordable Care Act, about 750 Moffat County adult residents will become newly eligible for Medicaid. Also, Medicare will offer more preventative coverage for free and cheaper prescription options for people who are spending about $3,000 on their medication per year.