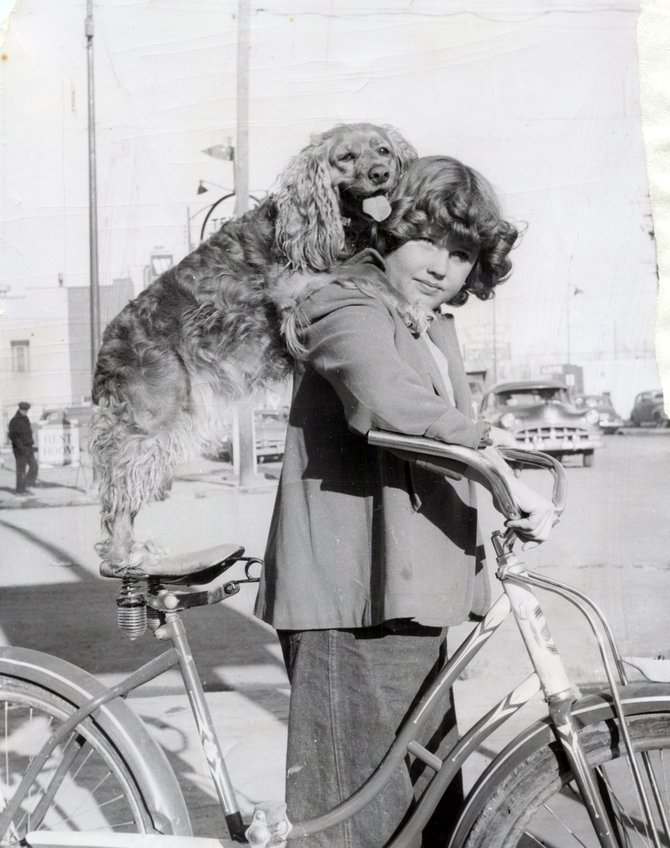 Sally Terrill peers out from beneath her bangs as her dog, Taffy, balances on her shoulders. Craig photographer Shorty Newell captured this image on a sunny Saturday afternoon in October of 1951, at the corner of Victory Way and Yampa Avenue."
Stories this photo appears in:

In the very early 1950s, Hollywood was rocked by several scandalous incidents involving some of its leading actors and actresses and their personal lives. Mainstream America, which tended to idealize the stars of that time, was appalled at the shenanigans of those they so deeply admired, and that outrage was not lost on the publicity teams in the movie industry. As a response, Hollywood organized a tour of actors to travel around the country and reassure the public that the movie industry was going to embark on making better movies and reflect the reigning values of the public. Amazingly enough, small-town Craig — with a population of less than 3,000 — was included on one of the tours in October of 1951.