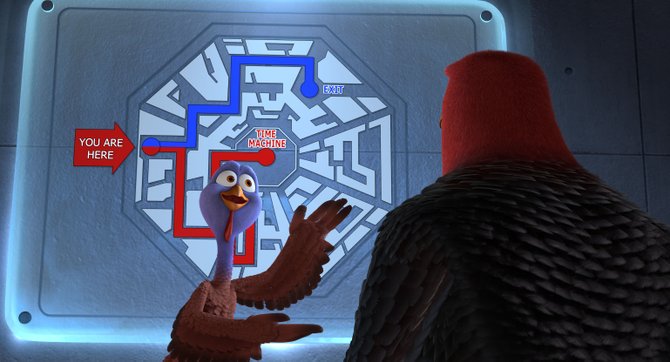 Reggie and Jake (voices of Owen Wilson and Woody Harrelson, respectively) search a secret government facility in "Free Birds." The movie is about a pair of turkeys who travel in time to the first Thanksgiving to prevent their species from being the main entree for the holiday.
Stories this photo appears in:

Describing something as a "turkey" in the movie business usually isn't a compliment. In the case of "Free Birds," that term has another connotation, though not a wholly different one.
November 7, 2013 12:18 p.m.