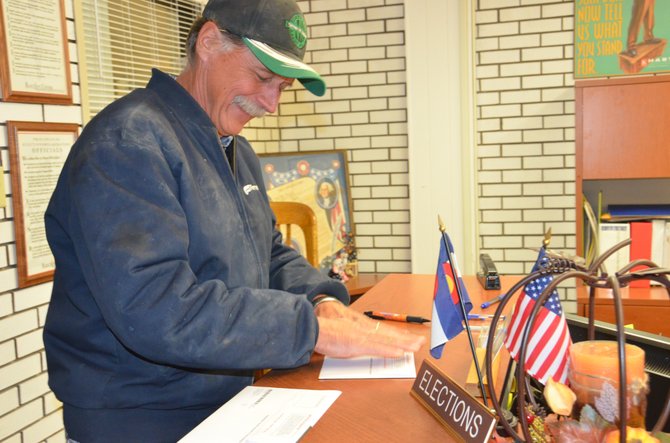 Al Grieser seals his mail-in ballot Tuesday at the Moffat County Courthouse, moments before he cast his vote.
Stories this photo appears in:

Moffat County voters decided not to pursue secession with 54.6 (2,169 against) and 45 percent (1,768 voters) in favor, according to figures released by Lila Herod, clerk and recorder for the county. A total of 3,992 people casted votes in Moffat County. Voters decided to extend term limits from two consecutive terms to three for only two of the seven measures, with the county surveyor and coroner given the green light to run for a third term.