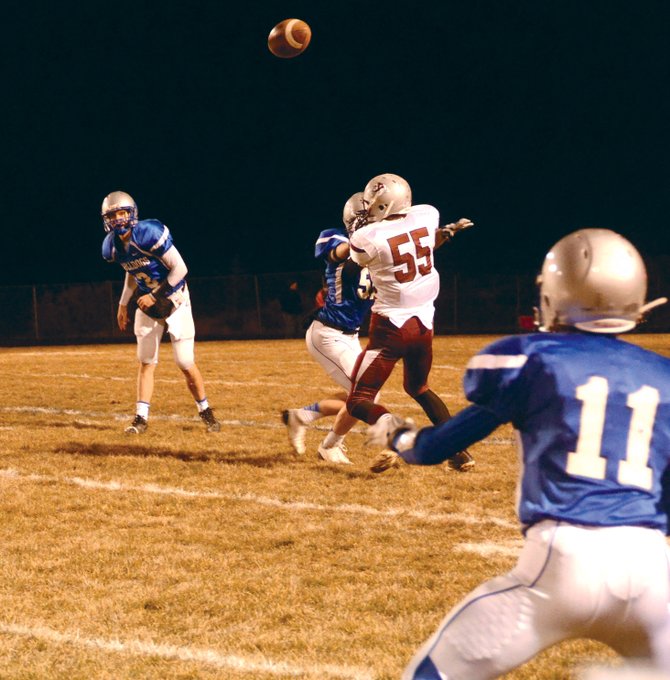 Joe Camilletti's pass sails toward Kearn Gerber during the first quarter of Friday's game at the Bulldog Proving Grounds. The two connected on several occasions during the game, and Moffat County had success passing the ball against Palisade but couldn't score. Moffat County lost, 47-7.
Stories this photo appears in:

The Bulldogs lost to Palisade, 47-8, on Friday night.
November 1, 2013 9:44 p.m.