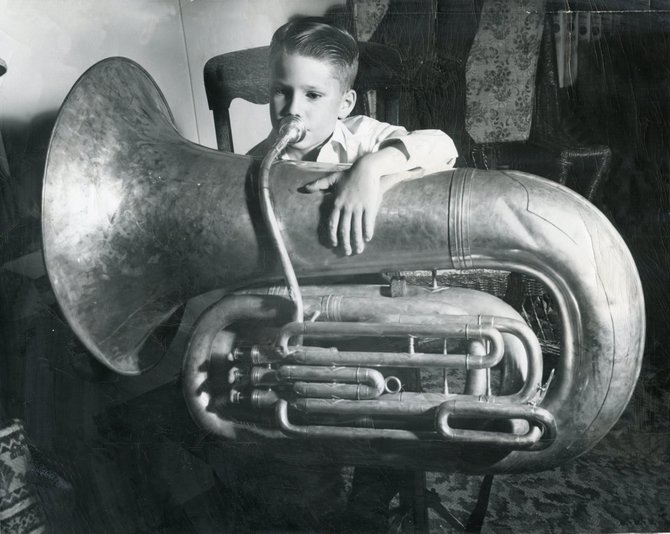 Perched on a chair in front of his enormous tuba on a wobbly stool, Jackie Steffen poses for Craig photographer Shorty Newell in 1950.
Stories this photo appears in:
The Denver Post in past decades often ran small feature stories that featured their Western Slope and Yampa Valley readers. In 1950, a diminutive 8-year-old boy from Craig started playing the Double B-flat tuba, an instrument definitely larger than him. Jackie Steffen was the son of June and John Steffen, both musically gifted people with equally talented children. His photograph with his oversized instrument appeared in The Denver Post that year.