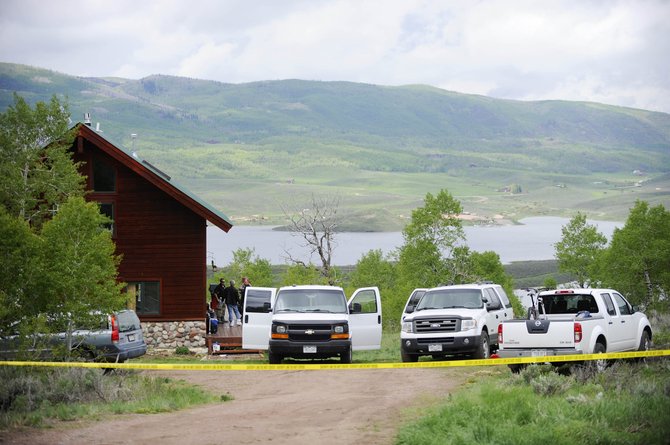 Routt County Coroner Rob Ryg is joined by investigators from the Routt County Sheriff's Office on Wednesday at the Stagecoach home where a mother shot and killed her 9-year-old son early Wednesday before turning the gun on herself. Lisa Marie Lesyshen confessed to the shooting, according to court documents, and was charged Friday with first-degree murder.
Stories this photo appears in:

A memorial service for Asher Lesyshen-Kirlan is at 4 p.m. Monday at Howelsen Hill. Har Mishpacha, Steamboat's Jewish community, is holding a Shabbat healing service in Asher's memory at 10 a.m. Saturday at United Methodist Church.