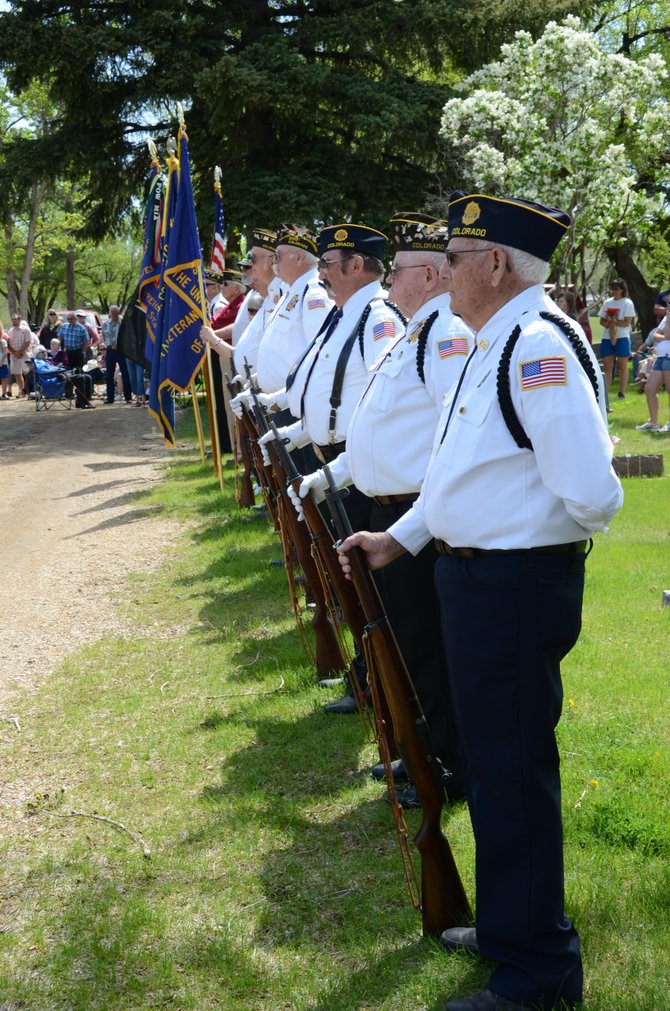 United States war veterans from Craig hold rifles and flags to honor fallen comrades on Memorial Day at Craig Cemetery. Veterans of Foreign War members read the names of Craig residents who died in battle as audience members held their heads in silence, honoring the fallen heros.
Stories this photo appears in:

Nearly a hundred people gathered at Craig Cemetery on Memorial Day to honor those who gave their lives to serve our country.