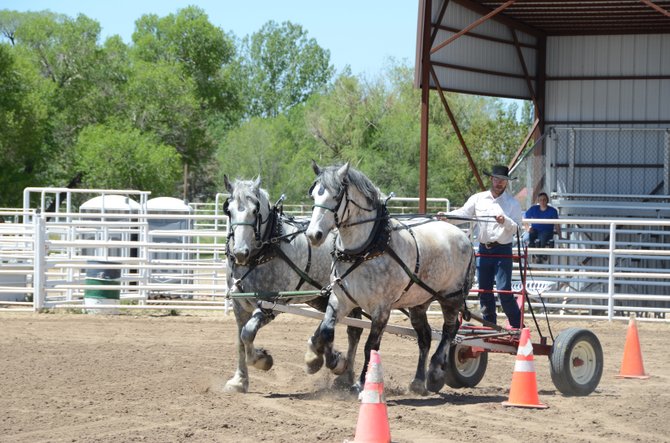 Matt Clover and his horses Salt and Pepper tied for first place in the obstacle course race Sunday at the Moffat County Fairgrounds. Darrell Hill, of Greeley, and his horses Jan and Fran (not pictured) were the other first-place winners. The purpose of the race was to demonstrate to the judges how well horses listen to direction while navigating through various challenges, including winding through cones without touching them.
Stories this photo appears in:
Horse races and obstacle courses kicked off the Grand Olde West Days on Sunday, bringing farm horses and ranchers from across the state together to compete in the Draft Horse Show and Feed Team Race.