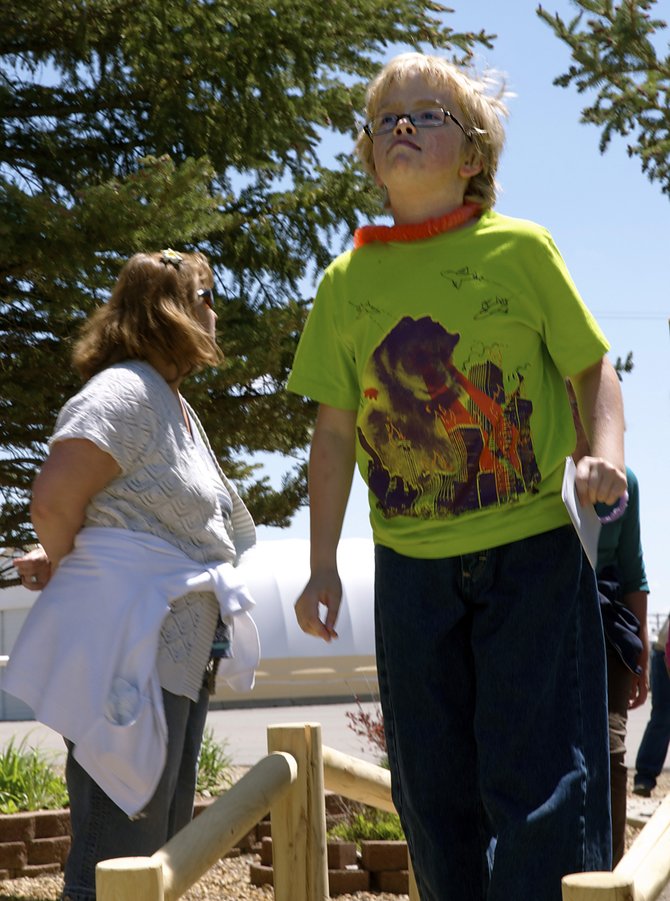 With his head held high, Ryan Ages, 10, crosses a small bridge set up near the pavilion at the Moffat County Fairgrounds on Tuesday to board the "ship of literacy" during the Passport to Reading barbecue and award ceremony.
"My favorite book this year was 'Diary of a Wimpy Kid,'" Ryan said. "It's my favorite book in the whole world."
The literacy program, sponsored by the Craig Rotary Club, challenges fourth- and fifth-graders to read books from various genres, including poetry, nonfiction and history. The students are tested and receive a "passport stamp" for each book they complete. Every student at Tuesday's celebration earned 20 or more stamps during the school year.