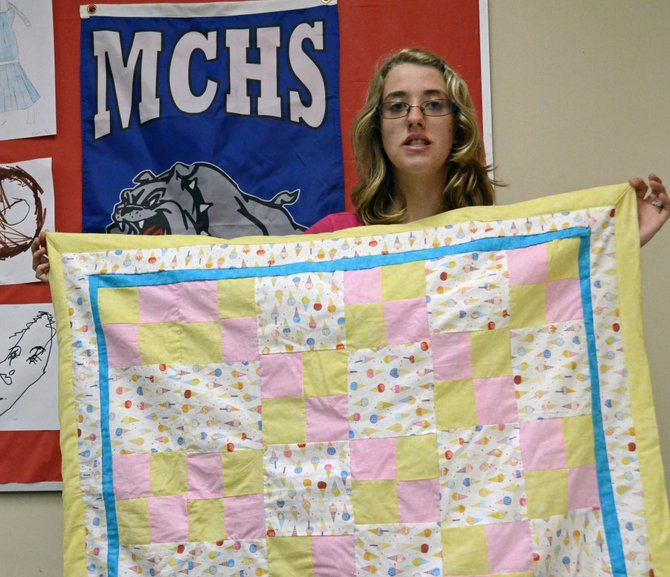 Karrie Pritchard, 16, a sophomore at Moffat County High School, made this quilt she plans to donate to a needy child through the nonprofit organization Quilts for Kids. Pritchard said she received a quilt through the organization when she was growing up and decided it was time to donate one back.
Stories this photo appears in:

MCHS sophomore makes quilt for needy kid
A semesterlong project for one Moffat County High School student recently came to a close and soon will brighten the day of a child in need.