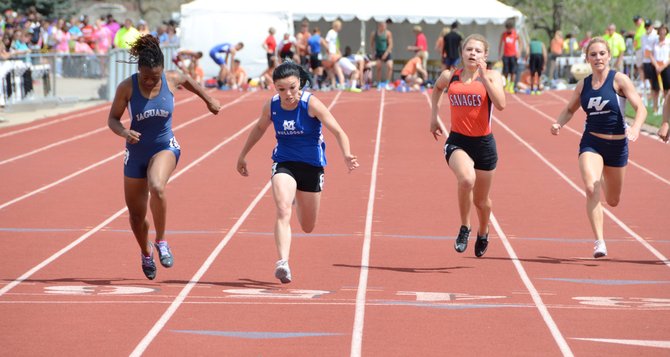 Kayla Pinnt leans for the finish line in the Class 3A girls 100-meter dash finals Saturday at Jeffco Stadium. Pinnt placed second in a photo finish to James Irwin's Alicia Lawrence (at Pinnt's left in dark blue). Pinnt ran a season-best time 12.39 seconds to Lawrence's 12.38.
Stories this photo appears in:

No Moffat County track athletes stood atop the podium on the final day of the state meet, but there was tons of good to take away from the meet for a young group that outperformed its regular season in almost every event at state.