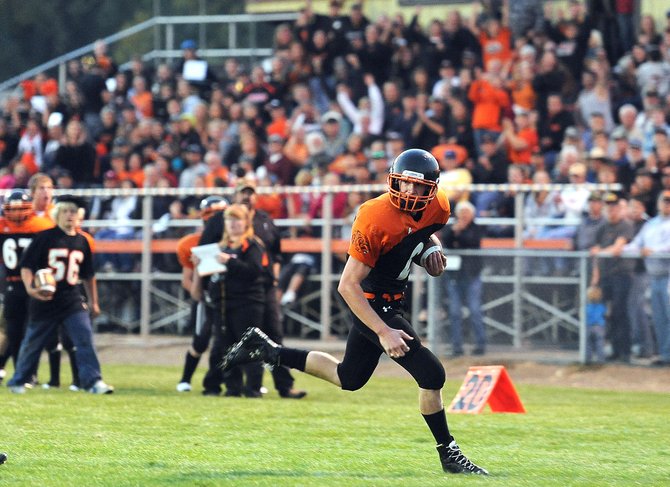 Hayden senior quarterback Mark Doolin rushed for 1,333 yards with 29 touchdowns and passed for 1,257 yards with 13 scores during the Tigers' first year playing 8-man football.
Stories this photo appears in:

Doolin, the 2013 Yampa Valley Male Athlete of the Year, doesn't scream and shout. His competitive heart doesn't beat in your face. It smolders, burning on and on.