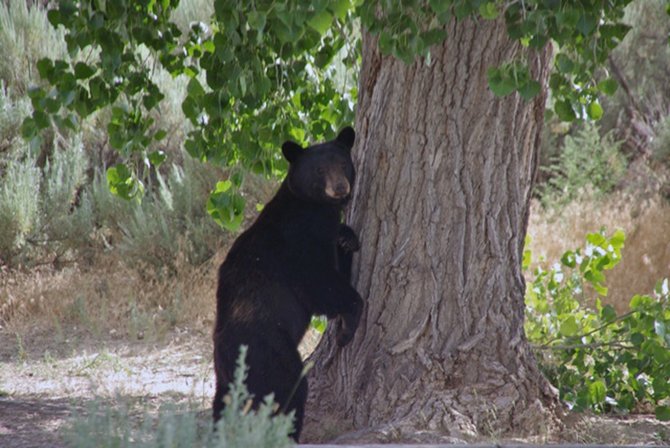 Black bear sightings at Dinosaur National Monument have forced park officials to temporarily close two Ely Creek backcountry campsites located along the Jones Hole Trail. The Jones Hole Trail, which is popular with hikers and fishermen, remains open at this time.
Stories this photo appears in:
The Ely Creek backcountry campsites, located along the Jones Hole Trail, are a popular destination for anglers and hikers, and although Dinosaur doesn't seem like the most ideal habitat for bears, several black bear sightings have been reported to monument officials during the past several weeks.