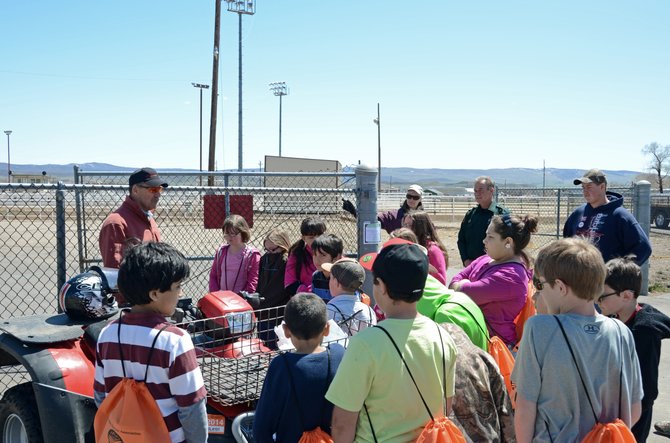 David Bray discusses all-terrain vehicle safety with children from Heather Trapp's fourth-grade class from Ridgeview Elementary School on Thursday.
Stories this photo appears in:

Moffat County Cattlewomen host annual Fourth Grade Ag Day
Craig elementary school students received a lesson in their western heritage Thursday during Fourth Grade Ag Day at the Moffat County Fairgrounds. The educational event, sponsored by Moffat County Cattlewomen, teaches youngsters from Sunset, Ridgeview, Sandrock and East elementary schools about a variety of farm and ranching activities, including livestock health, old fashioned techniques, water, farm safety, agriculture, butchering and branding.