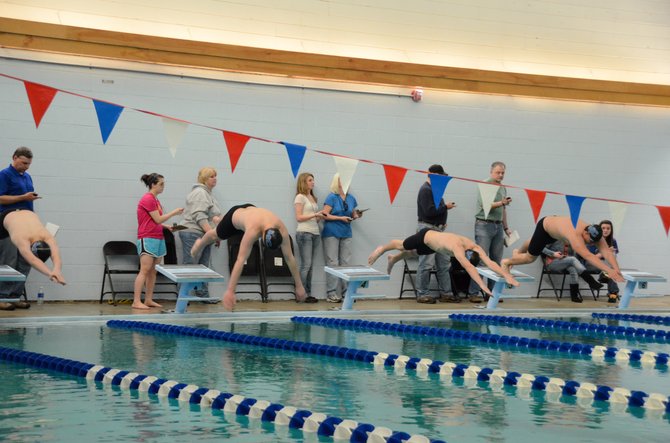 Dean Wagner, Bryce Tuttle, Jesse Kurz and Chris Kling start off the blocks at the Moffat County home swimming meet last weekend. The Bulldogs will return from spring break with five more chances to qualify for the state meet May 17 and 18.
Stories this photo appears in:

In swimming, significant improvement doesn't often come quickly. At the professional and Olympic levels, dropping a couple hundredths of a second is a huge deal. That's why Moffat County swimming coach Meghan Francone is thrilled about the progress of the boys swimming team. With a roster full of mostly younger athletes and inexperienced swimmers, the times this season have dropped quickly.