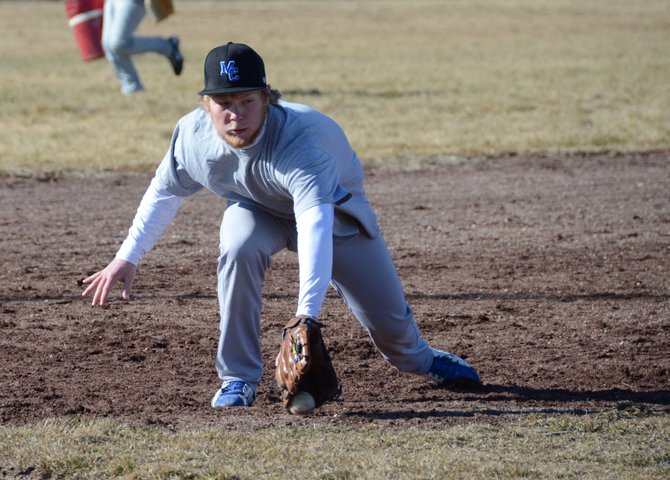 Senior Josh Pritchard fields a ground ball at third base during Moffat County practice this week. Pritchard is one of nine seniors on the team, which has started the season 3-4.
Stories this photo appears in:

The Moffat County baseball team, off to a 3-4 start to the season, has a lot of returning talent from last season as well as a move to Class 3A. While they haven't combined to bring immediate success to the program, the return of spring weather and a huge number of players bodes well for the team's future.