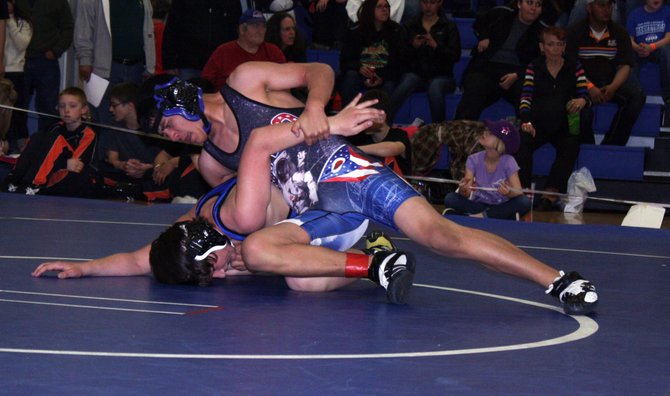 Hugo Hernandez tries to earn a pin during a match at the Rocky Mountain Nationals Region 6 tournament Saturday in Fruita. Hernandez and several Bulldogs qualified for the RMN state tournament, while other wrestlers from Craig Middle School won the Western Slope Championships
Stories this photo appears in:

At two different meets, the Craig Middle School wrestling team showed why it is one of the best in the state. The Bulldogs split up last weekend, sending the bulk of the team to the Western Slope League Championships in Meeker and some of its other members to a Rocky Mountain Nationals regional competition in Fruita.