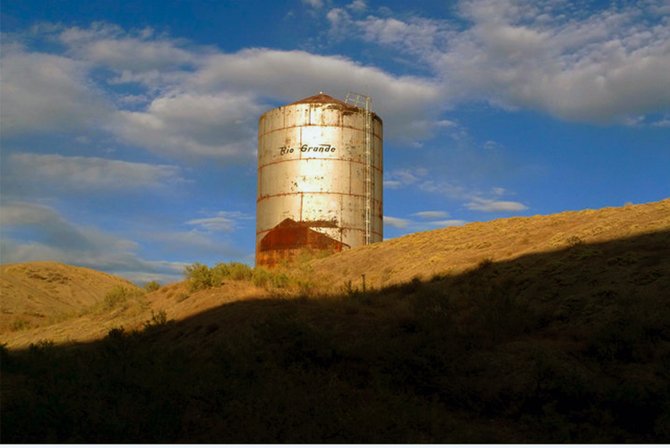 Musicians are working to save "the tank," an unused water storage tank west of Rangely near County Road 41. The space, which musician and composer Bruce Odland calls "a sonic wonder of the world," has captured unique reverberations of sound for more than three decades. If Friends of the Tank can raise $42,000 by the end of March, the group will restore the tank for community use and education and as a recording space for musicians around the world. To find out more or donate to the cause, search "Save the Tank" at www.kickstarter.com.
Stories this photo appears in:

Funds needed by month end
Musician and composer Bruce Odland equates the rusty tank to the Taj Mahal, great pyramid or Sistine Chapel of the acoustic world.