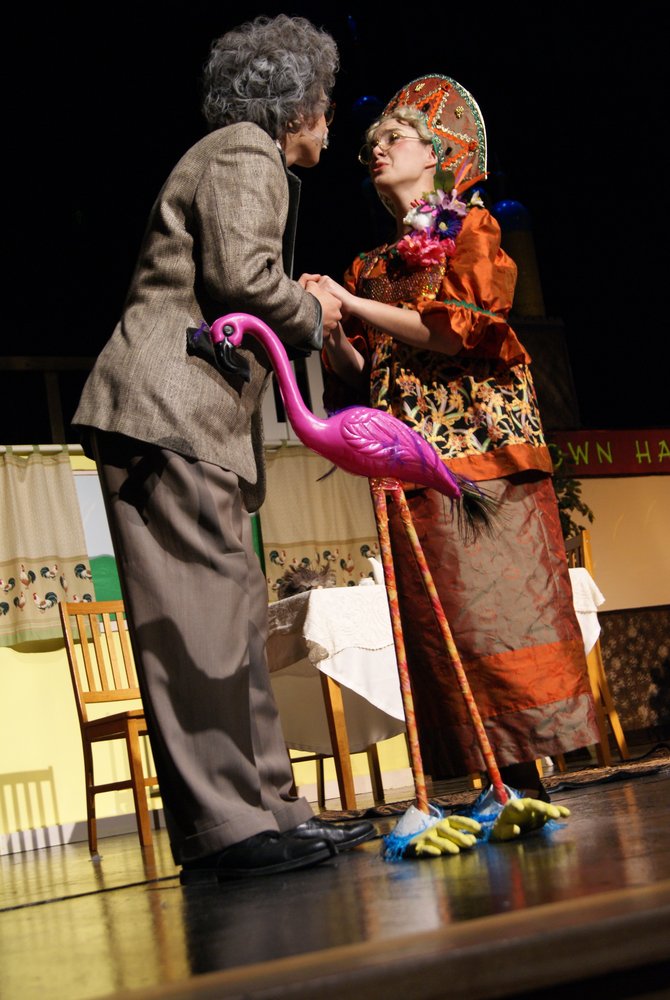 Travis Johnson and Caitlin Harjes perform during the opening night of Moffat County High School's production of "Fools" by Neil Simon. The production runs through Saturday with three more opportunities for the community to watch the comedic play.
Stories this photo appears in:

The so-stupid-its-funny show follows school teacher Leon Tolchinsky as he attempts to break a 200-year-old curse of stupidity cast upon the village of Kulyenchikev in order to be with the woman he loves, Sophia.
March 21, 2013 10:40 p.m.