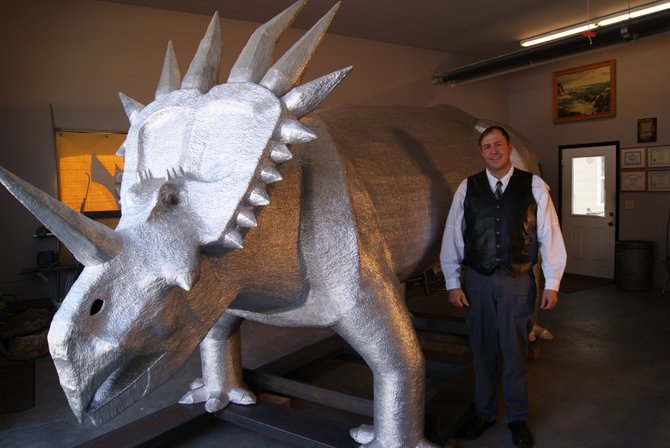 Rick Kawchack stands next to an aluminum sculpture of a Styracosaurus he spent two years creating. The sculpture weighs more than 2,000 pounds and contains more than 1.5 million spot welds.
Stories this photo appears in:

What began as a project to use up a family member's old scrap metal became a two-year journey for Craig resident Rick Kawchack.