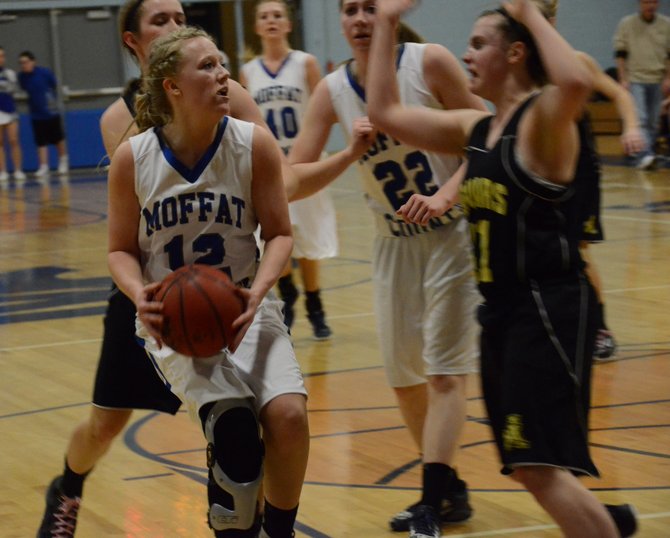 Sassy Murray looks for a teammate to pass to as two Jefferson defenders collapse on her. Murray scored seven points, all in the second half, as Moffat County won and moved on to the regional final Saturday.
Stories this photo appears in:

The Bulldogs were in a fight with Jefferson Academy through almost three quarters Friday in Craig in a regional semifinal game. But they were able to put together a big run — something else Moffat County has done all season long — to secure a 53-40 victory and advance to the regional final.