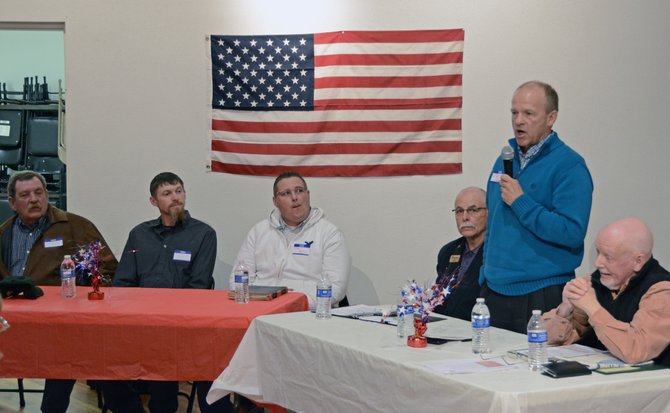 Craig City Council member Gene Bilodeau, standing, addresses more than 30 voters Thursday during a municipal candidate forum hosted by the Bears Ears Tea Party Patriots at the Center of Craig, 601 Yampa Ave. Also attending the forum were, from left, city council candidates John Smith, Jarrod Ogden and Tony Bohrer; and Craig City Mayor candidates Ray Beck and Terry Carwile.
Stories this photo appears in:

Sometimes the best prediction of what someone will do in the future is to look at what they have done in the past. But being able to talk about records is a luxury only about half of the candidates in the races for Craig mayor and City Council are able to play to their advantage.