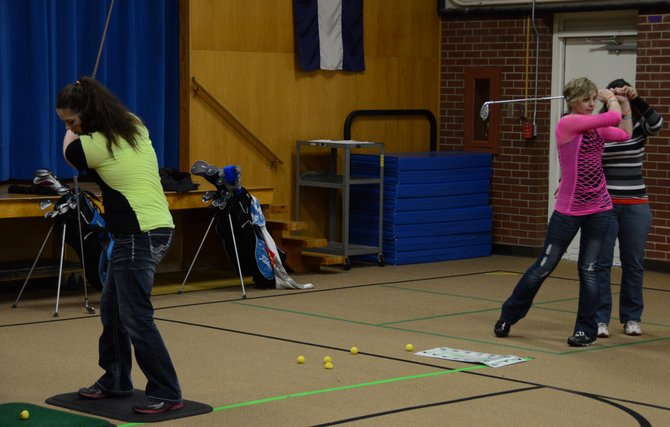 Brittany Corey (left) and Shianna Dockins work on their chipping in the gym at East Elementary School. The girls golf team from Moffat County High School has to practice indoors until the snow melts and conditions improve for golfing outside, like many of the outdoor spring sports in Craig.
Stories this photo appears in:

Several spring sports have already had their first competition of the season or have it coming up quickly, but the teams can't prepare the way they'd like to given the weather conditions outside. For athletes and coaches in baseball, girls soccer, track and field, and girls golf, the name of the game is simply making do until the weather takes a decided turn toward spring.