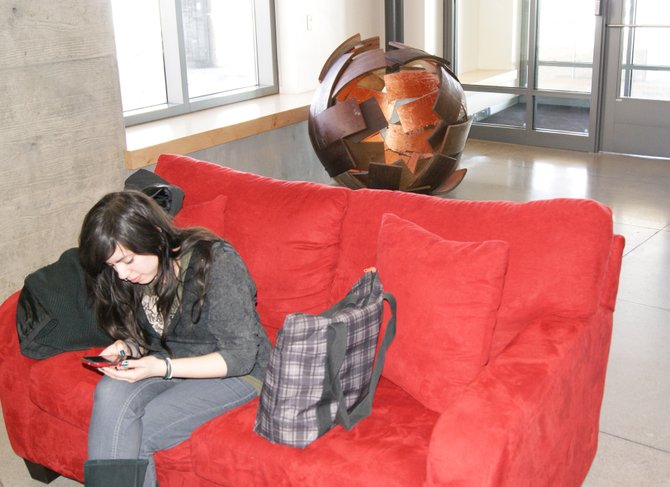 Colorado Northwestern Community College freshman Shaundra Herold sits in the commons area at the CNCC campus in Craig while she waits for her class to start. If the ASSET bill passes, allowing illegal immigrants in Colorado to pay in-state tuition, enrollment numbers could increase for CNCC, something CNCC President Russell George says the campus is ready to handle.
Stories this photo appears in:

As the Colorado House of Representatives prepares to take a final vote Friday on a bill that would allow illegal immigrants to pay in-state tuition at public colleges and universities, Northwest Colorado college officials are optimistic the legislation will bring about positive changes.