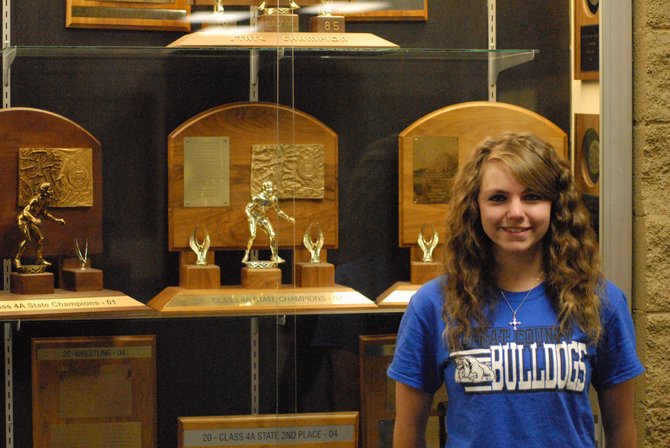 Kayla Hall, a senior at Moffat County High School, recently finished her final year of managing the varsity wrestling team. She had been the team's manager since seventh grade.
Stories this photo appears in:

When the high school wrestling season came to an end last weekend in Denver, it also meant the end of the careers of hundreds of senior wrestlers. For Moffat County High School, it also was the last hurrah for a senior who has never competed on the mat but has been invaluable to the program anyway.