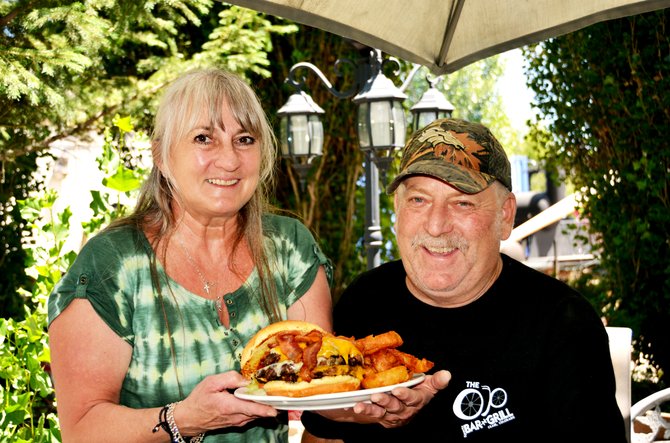 Husband and wife O.P. Bar & Grill team Diana and Delbert Kenz hold their monstrous Triple Cheeseburger that costs $14.50. The Craig restaurant won best hamburger in the 2013 Best of Moffat County survey.

Stories this photo appears in:
O.P. Bar & Grill is not in the business of making "tiny, wimpy burgers." Instead, the Craig restaurant boasts big and savory mouth-watering burgers that won the best hamburger in Moffat County.