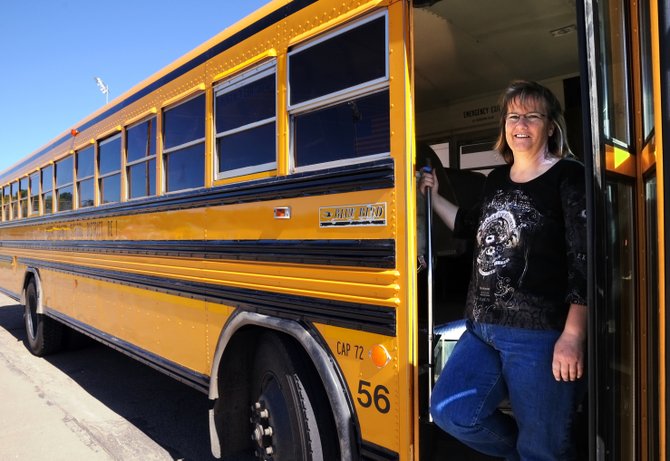 Lorrae Moon has spent the past 25 years dedicated to the students of the Moffat County School District. Voted Best School Bus Driver for 2013, Moon isn't just a chauffeur to the kids she sees every day. She is always ready with a kind word and a smile, her co-workers said. Instead of getting angry at rowdy students, Moon brings them to the front seat to talk things out. "I watch them grow up from kindergarten through graduation," Moon said. "After a while, they sort of become my kids."
Stories this photo appears in:

Lorrae Moon is the proud, admittedly over-protective mother of three boys, but she has oodles of other kids. Bus-loads of them, in fact.