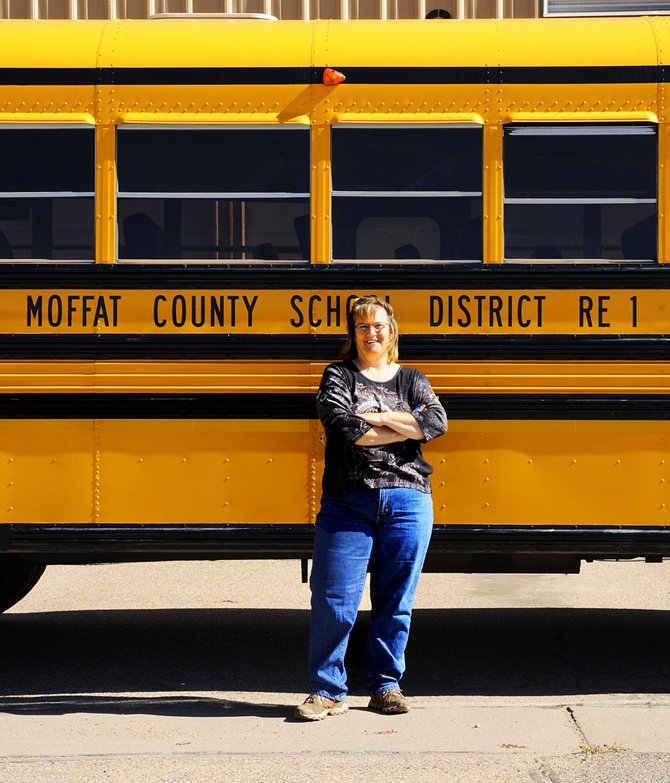 Best School Bus Driver 2013 Lorrae Moon stands in front of her longtime work partner, bus No. 56. Moon has been roaming the streets of Moffat County for 25 years and has no plans to stop anytime soon. "I'm having fun still," she said. "So I don't have any reason to quit."
Stories this photo appears in:

Lorrae Moon is the proud, admittedly over-protective mother of three boys, but she has oodles of other kids. Bus-loads of them, in fact.