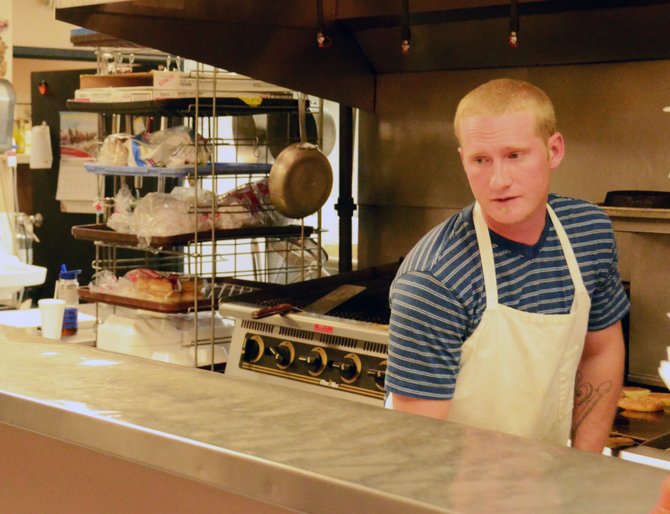 Cameron Wideman checks the next order he'll start cooking up in the kitchen at Double Barrel Steakhouse. Wideman is one of 17 employees who work at the Craig restaurant, which won Best Place to Work (less than 20 employees) for the 2013 Best of Moffat County. The restaurant moved to Craig from Hayden last August.
Stories this photo appears in:
The restaurant which has been in Craig for almost 11 months after moving from Hayden is the best place to work in Moffat County with under 20 employees.