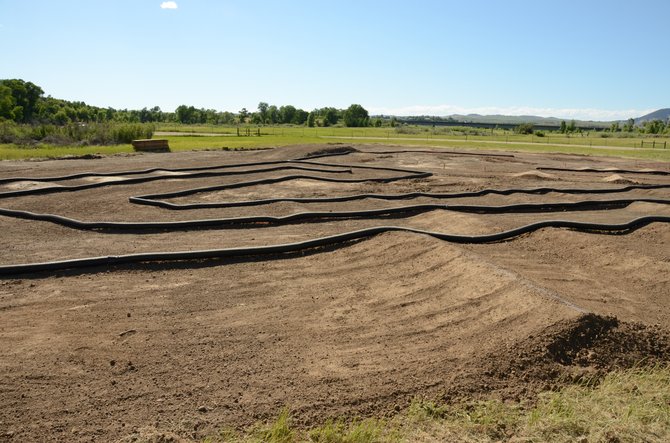 The remote control vehicle track being built at Loudy-Simpson Park is nearing completion. It should be finished in mid to late July, Dave O'Mailia said.
Stories this photo appears in:

It won't be just the big, roaring engines tearing up the dirt track at Thunder Ridge Motorsports Park in Craig this summer. The remote control car and truck enthusiasts will also have the opportunity to show off the fruits of their labor soon.