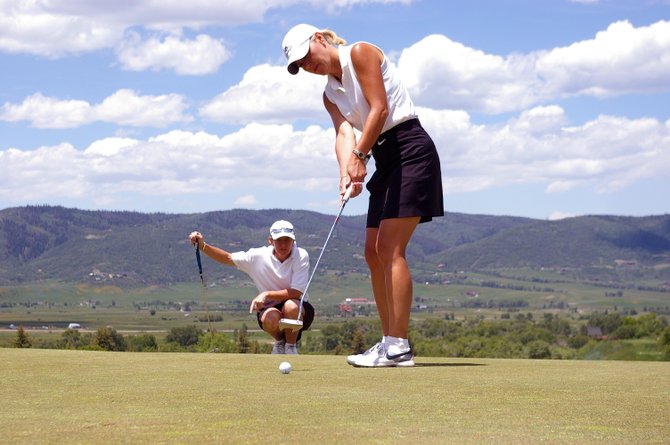 Cheri Scully putts for birdie while Shannon Hanley watches the line Saturday on the 17th hole at Catamount Ranch & Club. The team of Scully, Hanley, Amy Hillenbrand and Toni Hennessey shot a 245 over two days to record the second best score in the tournament and win Flight B.
Stories this photo appears in:

The Alpine Bank team won the tournament with a 122 and broke a string of three straight wins by the Tin Man Roofing team, which had won every Ski Town Classic since it switched to a flighted format four years ago.