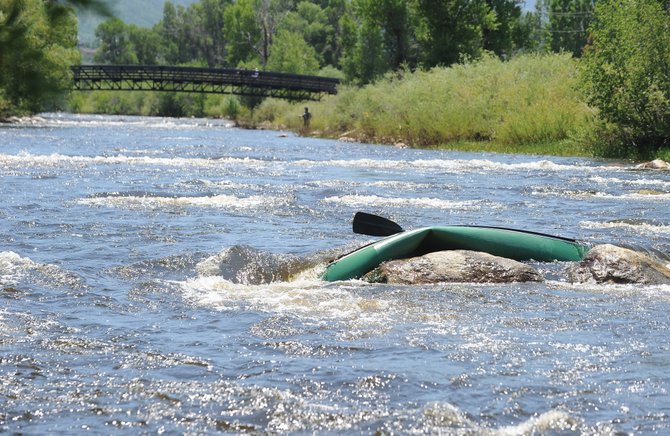 The twisted frame of a canoe is jammed on the rocks of the Yampa River just past 12th Street. The canoe's owner, John Fielding, and his son were able to swim to shore Thursday evening after the canoe tipped. Fielding said he will wait for the water to recede to safe levels before trying to recover the craft.
Stories this photo appears in:

Steamboat Springs resident John Fielding and his son will tell you that the 700 cubic feet per second mark that signifies the start of commercial tubing season on the Yampa River doesn't mean a mild, lazy river float.