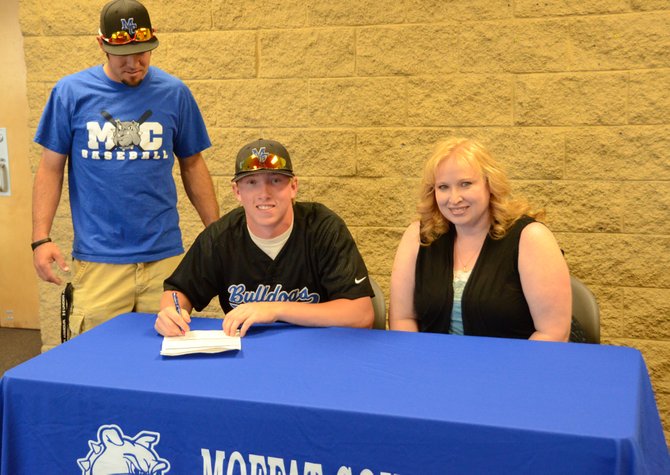 Bubba Ivers signed to play baseball at Mesa Community College in Mesa, Ariz., on Wednesday. Ivers, a First Team All-State player in 3A last season, is one of two players the Thunderbirds recruited to pitch and bat next year. Pictured with Ivers, center, are Moffat County baseball coach Justin Folley and Ivers' mother, Holly Ivers.
Stories this photo appears in:

The 2013 graduate from Moffat County High School will play college ball in Mesa, Ariz.