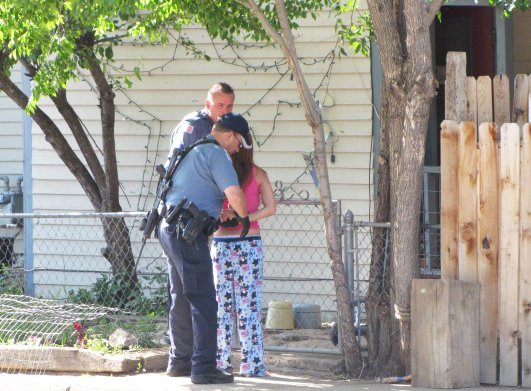 Officers take a suspect into custody outside of a home at 796 Barclay St., where police executed a search warrant and made two arrests Tuesday morning. Another search warrant was executed at 974 Aiken St.
Stories this photo appears in:

Conny Mullis, 45, and Maria Saenz, 32, both of Craig, were arrested on suspicion of unlawful distribution of controlled substances. A news release from the Craig Police Department alleges that both arrests involved methamphetamine.