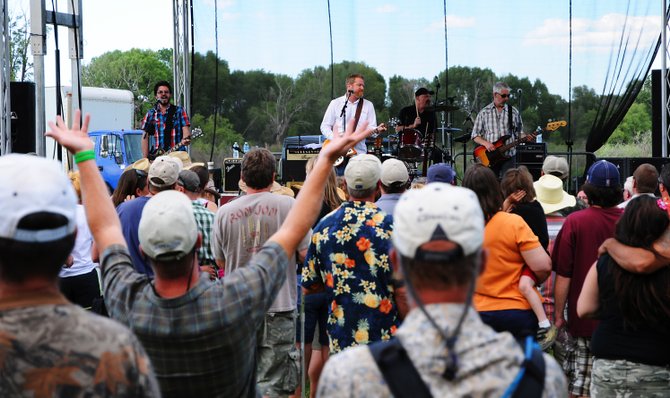 Enthusiastic concert-goers turned out en-mass to see iconic alt rock band Cracker, the headline act of the Whittle the Wood Rendezvous free concert series. They quickly filled the area in front of the stage at Loudy-Simpson Park on Saturday as the band began it's set, and the energy level swelled with the crowd as the band launched into their hit song "Eurotrash Girl," off of their platinum album "Kerosene Hat."
Stories this photo appears in:

Cracker packed the Loudy-Simpson Park on Saturday in a rocking send-off to this year's Whittle the Wood Rendezvous.