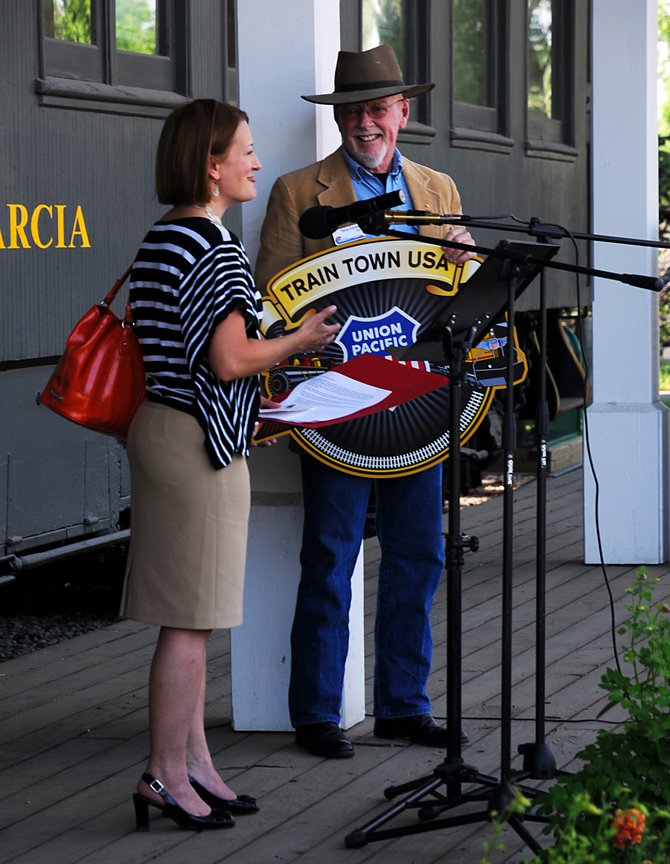 Standing in front of the historic Marcia passenger car, Mayor Terry Carwile accepts Craig's official induction into the Train Town USA Registry from Director of Public Affairs for Union Pacific Sarah Cassidy on Tuesday evening. The registry commemorates towns that have played an important role in railroad history.
Stories this photo appears in:

Craig still relies on the railroad, but on Tuesday evening it was commemorated for its role in the history of the iron horse.