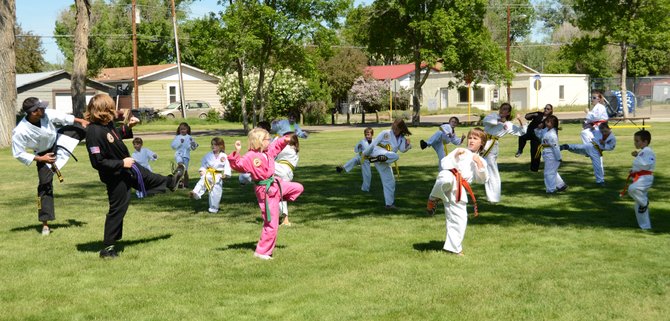 Paul Cruz, far left, leads his Kom Do Kwan students through kicking drills Friday morning at City Park.
Stories this photo appears in:

Craig welcomed a grand master of martial arts to town this week, and by the end of the weekend Craig will have a Master to call its own. Northwest Colorado Tae Kwon Do, which teaches Kom Do Kwan at Holistic Health and Fitness was founded by Paul Cruz in Craig in 2009. While Cruz is the top dog in Craig, this week his master Jason Thomas came to visit and administer black belt tests.