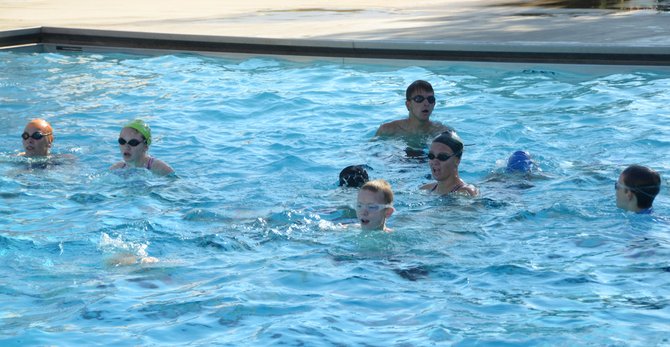 Members of the Craig Sea Sharks play a game of sharks and minnows Wednesday at the Craig City Pool. The team enjoyed its final practice of the season, with the Seasonal State Meet coming up Friday through Sunday in Canon City.
Stories this photo appears in:

Wednesday marked the final practice of the summer for the Craig Sea Sharks youth swimming team, as they prepare for the final meet of the season.