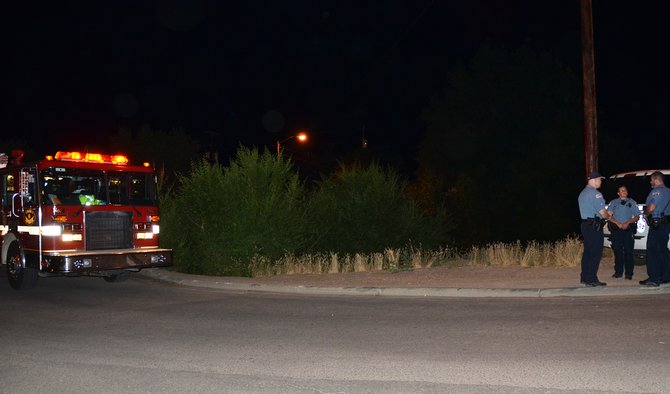 Craig Police Department investigate the scene near O.P. Bar & Grill on the east side of Craig where a homeless man's body was discovered Tuesday. Police said that the middle-aged man apparently lived under the bridge near the restaurant, which is located at 534 E. Victory Way. Officials believe he died of natural causes.
Stories this photo appears in:

The Craig Police Department confirmed Wednesday that a body found near a Craig restaurant was that of Michael Fedinec, 52, a homeless man.