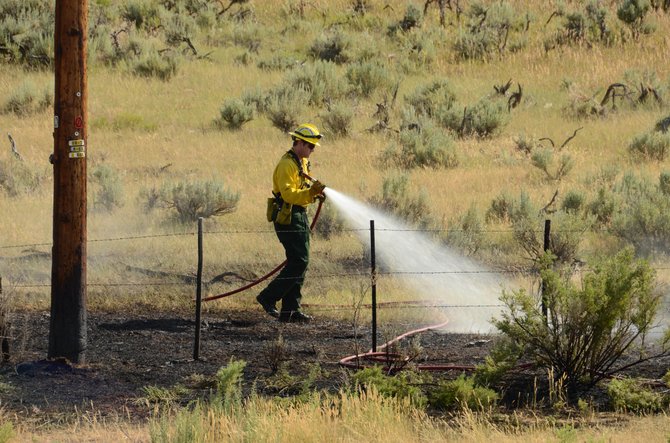 Craig Fire and Rescue crews work on completing their suppression efforts of a small fire that ignited west of Craig Friday afternoon. The flames begin on and around an electric pole along Highway 40 about one mile west of Craig, but were quickly suppressed.
Stories this photo appears in:

A small fire ignited and was quickly suppressed Friday afternoon on the side of U.S. Highway 40 about a mile West of Craig.