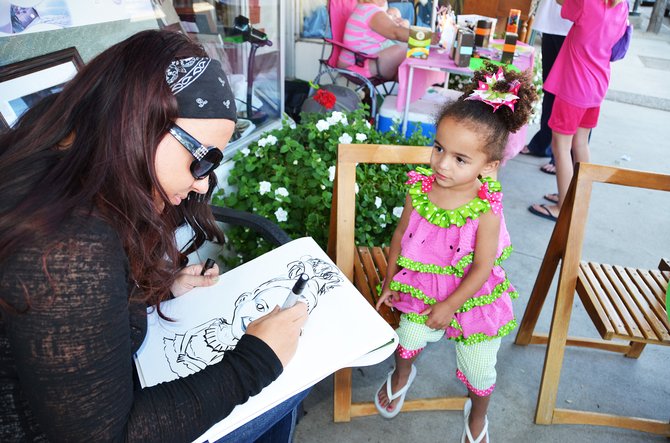 Amanda Field draws a caricature of Alexa Hayden, 3, at Do It Downtown Thursday on Yampa Avenue — an event that takes place every Thursday from 4 to 7 p.m. in downtown Craig. Field charges $5 per caricature. She also does face painting.
Stories this photo appears in:

Local artist Amanda Field specializes in the world of portraiture, caricatures, specifically, setting up shop on the sidewalk this summer during the Do It Downtown Thursdays weekly event along Yampa Avenue. Set up with paper, pens, markers and a few other supplies, she can create a likeness of her subjects in a matter of minutes.