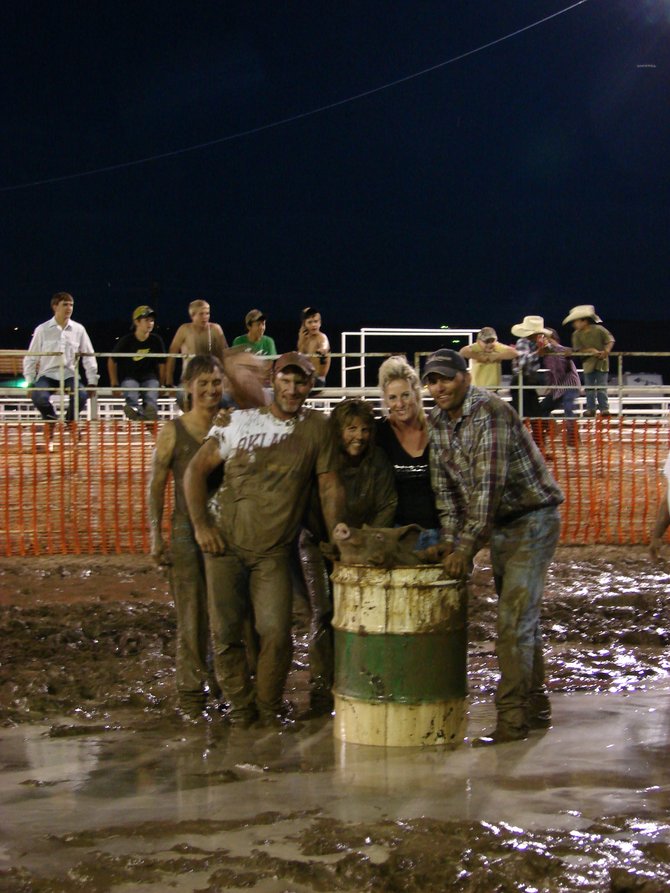 The Catch-a-Pig contest continues to be messy fun at the Moffat County Fair each year. At the 2009 fair, Glenda Bellio, left, Mark Zimmerman, Kathy Oberwitte, Melinda White and Jake Timmer pose with the pig they caught. Zimmerman and Timmer won the contest and the pig caught in the barrel.
Stories this photo appears in:
In a pit full of mud with children on one side and squealing pigs on the other, 14-year-old Mattie Jo Duzik can smile with the confidence of a winner. As last year's Catch-a-Pig contest winner in her age group, Duzik is primed and ready for this year's event at the Moffat County Fair.