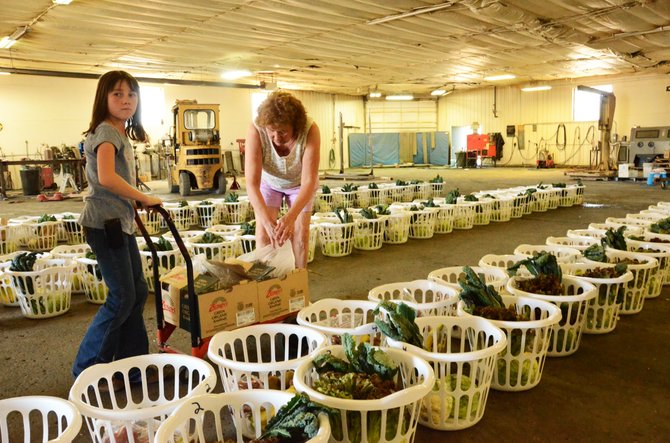 Allison Villard, 11, left, and Theresa Penfold volunteer for Bountiful Baskets at Robinson's Welding in Craig.
Stories this photo appears in:

Tammy Villard and Terri Robinson can't decide which one of them runs the affordable food operation. The alternative food co-op, Bountiful Baskets, brings a portable food co-op to Robinson's Welding every other Saturday. With help from volunteers they divide fruits and vegetables among 40 to 80 personal baskets. Villard calls Robinson boss, but Robinson shrugs it off and says she couldn't do it without Villard.