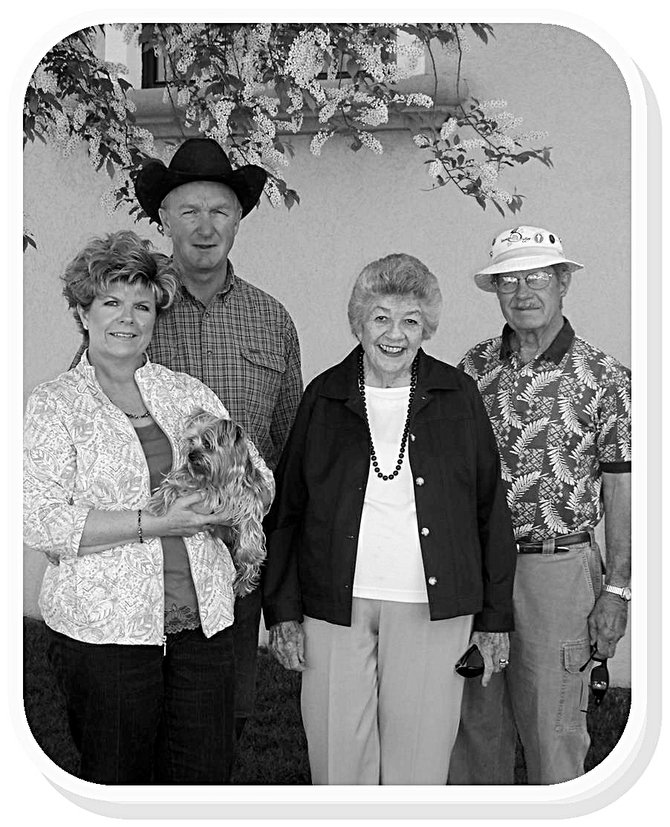 Elaine and Melton Sullivan, stand next to Elaine's parents Jill and Neil McCandless. Elaine holds their dog Zoey. The Moffat County Fair Board dedicates this years fair to Elaine Sullivan.
Stories this photo appears in:

Elaine, it is fair friends like you and your family that make our fair such a fun and rewarding place. Without such faithful supporters the fair could not go on. That is why we take extreme pleasure in dedicating this, the 95th Annual Moffat County Fair, to you. We want to thank you and your family for the many years of service and commitment to our fair. The Moffat County Fair Board dedicates the 2013 Moffat County Fair to you! Thank You! Thank You!