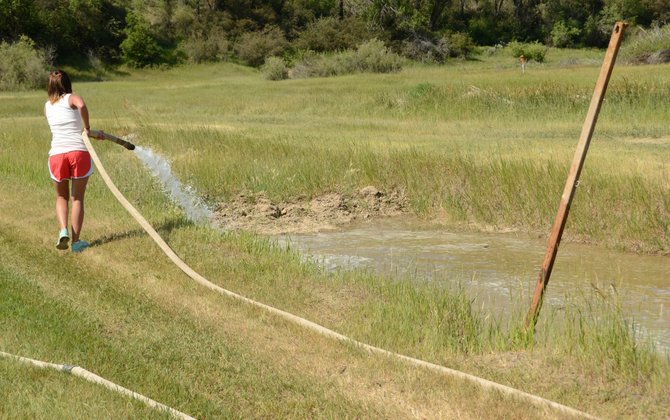 Sara Linsacum fills up the pits at Loudy-Simpson Park that will serve as part of the MoCo Dirty Dawg Dash 5k race and later as volleyball courts in a mud volleyball tournament Saturday. The bulk of setup for the race will take place Friday, with 10 obstacles planned for the 3-mile race.
Stories this photo appears in:

The MoCo Dirty Dawg Dash and Dig is coming to Loudy-Simpson Park Saturday morning, and is still accepting registrations for its mud race and mud volleyball tournament.